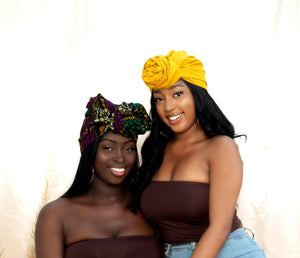 Welcome to our store
At Ewura Jayne we create unique headwraps and accessories
lined or made with pure silk.  All of our pieces are skilfully handcrafted with the finest natural fabrics so you not only look and feel great, but also keep your skin and hair protected. 
It's 'natural protection with style'!